With board-certified physicians on-site and a full medical team, Richmond Urgent Care provides fast, effective treatment for a variety of injuries and illnesses.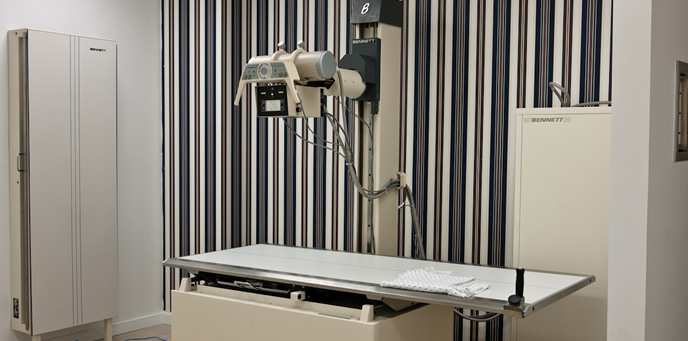 Richmond Urgent Care offers many medical services entirely for your convenience. At Richmond Urgent Care, most patients can be seen and discharged within 30 minutes of registration.
Ear/ Nose/ Throat/ Chest

Sore Throat/ Flu
Asthma/ Bronchitis/ Pneumonia
Earache/Sinus Infections
Nose bleeding
Seasonal Allergies/ Hives

Stomach & Digestive Conditions

Food Poisoning
Vomiting/ Diarrhea
Urinary Tract Infection/STD
Mild Abdominal Pain

Orthopedics

Arthritis/Tendinitis/Back Pain
Gout
Sprains/ Broken Bones (Fractures)
Contusions (stitches on-site)

Skin Conditions

Rash/ stings/ Cellulitis
Poison Ivy/ Eczema
Shingles/ Burns

Eye Conditions

Conjunctivitis/ Eye Infection
Corneal Abrasions

Other Conditions

Elevated Blood Pressure
Dizziness/ Vertigo
Fever/ Headache/
Dehydration
Laceration (On-Site Service)
Wound Care

Other services

Wound Care
Worker's Compensation
Sports Physicals
School Physicals
DOT Physical
Pre-employment Physical
Pre-operative Clearance

On-site

Digital X-Ray
CLIA-waved Lab
EKG
Pulmonary Function Tests
Drug Screen
Ultrasound Exams
Ultrasound Exams
Done by certified technologists using state of the art ultrasound machines.
Services include: abdominal, gall bladder, kidney,aortic aneurysm, breast and pelvic ultrasounds.
If your doctor ordered an ultrasound examination we can offer this service at a very convenient schedule and with significant discounts compared to hospital or radiology settings.
Urgent Care vs. Emergency Room
A recent study by HealthCore says patients can save between $50 to $400 in out-of-pocket costs per visit if they were to skip the emergency room and head to an urgent care for minor illnesses and injuries. Yet, If you have one of these symptoms: call 911 or go to the nearest emergency room for treatment.
Persistent Chest Pain
Severe Abdominal Pain* Inability to Breath
Uncontrolled Bleeding
Sudden Blurred Vision
Slurred Speech
Numbness of Arm or Leg
Seizures
Severe Eye Injury
Severe Headache
Head Injury
Severe Allergic Reaction
Severe Burns
| Services | Avg. cost at ER | Avg. cost at Urgent Care | Avg. cost at RUC | Avg. savings with RUC vs. other UC centers |
| --- | --- | --- | --- | --- |
| Standard Office Visit | $400-$600 | $150 | $125 | 17% |
| Sports Physical | n/a | $120-$150 | $75 | 45% |
| Workman's Comp | $600-$1000 | $250 | $175 | 30% |